As the festive season and the ensuing sales come to an end, it's time for retailers to take stock of their performance. E-commerce in particular has been booming of late, with £3.5bn spent in the UK between Black Friday and Cyber Monday and annual growth in excess of 10% per annum.
An important driver of this expansion has no doubt been big data. When customers do their shopping online, it is far easier to harvest information about their interests and habits than it ever could be inside a department store.
It's also easier for e-commerce organisations to be dynamic. In 2000, Amazon introduced pricing that was able to change according to demand. Since then, retailers have made several tweaks that have allowed them to offer better prices and make bigger profits than their physical counterparts. Now high street retailers are starting to wise up to big data and drive real change in the retail landscape.
Big Data is rapidly becoming an important battleground in the drive to provide customers with a superior experience – here are some of the most important applications today.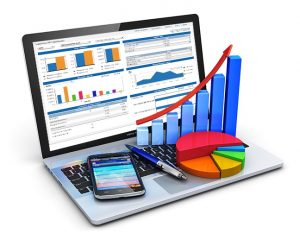 Amazon
Amazon was an early pioneer in the big data game, introducing a patented system to predict customer buying before it occurred as far back as 2013. Predictive buying and marketing have now improved to the point that it can offer 2-hour delivery in large cities.
Amazon has also used its data expertise to create a new analytics service, QuickSight, that should be launching early this year. QuickSight will be able to handle workloads such as ad targeting, forecasting, marketing and sales analytics, inventory and shipment tracking and customer segmentation, all for 1/10 of the cost of comparable on-premises solutions.
---
Nordstrom
Nordstrom, a high-end US fashion retailer, has followed the Amazon mantra that "We are a technology company. We just happen to do retail" by setting up the Nordstrom Innovation Lab and spending over 30% of its capital on technology. It has a record of introducing digital innovations to brick and mortar stores, having used store wi-fi to track customer behaviour in-market, and added interactive touch screens in fitting rooms that allow customers to see Instagram photos and reviews of products they like.
Nordstrom has also introduced a loyalty scheme that enables them to gather extensive customer behaviour data, which is then fed back into marketing, product design and shop layouts, along with close monitoring of Pinterest pins, Facebook likes and tweets.
---
Sainsburys
While Tesco was the big data pioneer in the UK grocery market, introducing the loyalty card back in 1995, analysts have suggested that a lack of practical data analysis has caused their current difficulties. Sainsburys meanwhile has been driving ahead and has taken its big data outdoors by embarking on an initiative with suppliers.
Sainsburys is supplying grants to producers to investigate things from feed conversion rates to water usage, animal welfare and packaging procedures to improve the efficiency of their supply chain. An example of this is a cloud-based parasite monitoring tool for sheep consisting of a microscopic camera which uploads macro photographs of a farm's sheep which an off-site technician can analyse for parasites. It will enable farmers to react more quickly to infestations, and pinpoint specific animals for treatment rather than dosing the whole flock.
---
Otto
German mail order and e-commerce retailer Otto have implemented a highly advanced big data strategy with the aid of nuclear physicist Professor Michael Feindt and his company, Blue Yonder. While conducting research at CERN, Prof. Feindt realised that he could apply the advanced software he was using to model statistical predictions to the retail market. In 2008, he created a proprietary algorithm he called Neurobase. Now his algorithm has helped Otto to automate its sales forecasts with the use of an enormous amount of internal data and up to 200 different environmental variables.
Calculations can occur at the speed of 10 billion forecasts per second, and Neurobase is also able to automate Otto's dynamic pricing. The software is also able to learn and improve itself as more data is fed in, and has led to a forecast improvement in sales planning of about 40%, saving Otto over €10m.
---
Argos
British high street giant Argos had previously operated on a catalogue model, where customers would choose items from an extensive product book and order them at a desk in store. Now, though, these have been replaced in many of their locations by banks of iPads which enable faster searches and the capture of data.
Argos also worked with social media analytics company BrandWatch to set up automation that could segment and track differing opinions across a range of demographics, and technology company [24]7 to institute a predictive analytics platform that directs wavering customers towards a live chat session to make sure they complete their order.